The land where I discovered the true meaning of life. It's like going back home... Through my photographic safaris I've realized how much we want and how little we need to be happy. I understood how small we are in comparison to Mother Nature greatness and that has filled my life with purpose. It's impossible not to appreciate every minute in this Godsent paradise, I feel really humbled and grateful to be part of it and not just being a spectator.
Those breathtaking sunrises in East Africa and Zambia, make me wake up before dawn, excited to begin once again the adventure of learning, capturing and discovering something new. Every single day is a whole new experience on a safari. Life is in constant motion and transformation even staying in one place for several days.
Tanzania and Kenya's National Parks and Reserves, The Maasai Mara and its neighboring conservancies are nature gems of East Africa, and what to say about South Luangwa in Zambia... They all are the quintessential images of the impressive wildlife of Africa.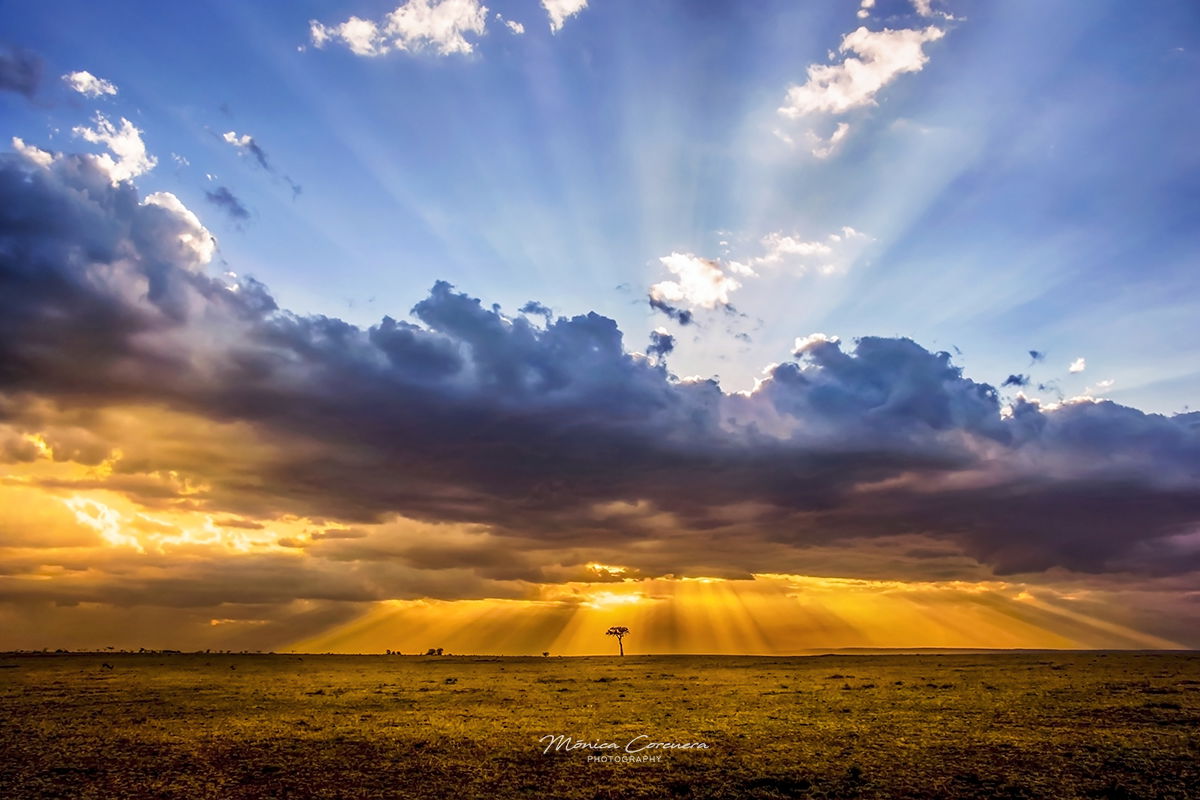 The spectacular sunsets painted in a magical way, with all ranges of blue, yellow to striking oranges and deep blood reds, melt into the horizon with scattered wildlife silhouettes and acacia trees, symbols of these faraway lands, which embellish the scenery when illuminated by the sun rays.